To surf the web anonymously and hide your IP address, you can use the Astrill VPN. It is supported by a number of protocols and it allows you to enjoy secure WiFi with AES-256 encryption.
---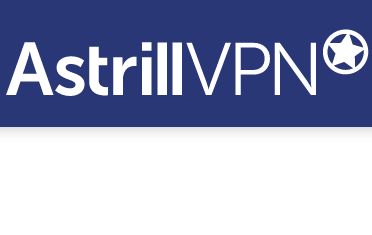 Price start from $8.33/month
Private ip available for $5
No logs
Unblock US Netflix & BBC iPlayer
Bit Torrent Permitted
Servers in 50 countries
Unlimited bandwidth
5 simulatenous connection
OpenVPN, StealthVPN, OpenWeb, L2TP, IPSec, SSTP
What Is Astrill VPN?
As a response to the increasing demand for the VPN by travelers and home users, Astrill was founded back in 2009. Astrill is based in Seychelles and it provides encrypted Internet access to expats and travelers.
With a team of more than 20 programmers and cryptographers, Astrill serves the US and European markets. Astrill is among the leaders in the global market for personal VPN and it helps millions of Internet users to stay safe while using the Internet.
Astrill has VPN servers in more than 50 countries supported by a number of advanced VPN technologies. They offer their services on more than ten platforms including Windows, Mac, Linux on PC, iOS, Android, Blackberry on handheld devices, ASUS Merlin, Tomato and DD-WRT on WiFi routers. They offer 24*7 customer support services via chat, email, and phone.
Astrill VPN Free Trial
– Is there a free trial offered for the Astrill VPN?
Astrill does not offer a free trial directly through the website. However, you can still avail a free trial.
– How do you avail the free Astrill trial?
You can contact the Astrill customer service via email or chat and let them know that you want to try their service.
– How long does the free trial last?
The free trial will last for 7 days.
– Do you need a credit card to avail the free trial?
No, you don't need a credit card for the free trial.
Astrill VPN Price
You can buy a personal or a business subscription according to your requirements.
Personal Plan
– Monthly Subscription
You can get personal Astrill VPN protection for $15.99 per month if you pay monthly.
– Semi-annual Subscription
The semi-annual subscription will cost you $11.65 per month or $69.90 for every six months if you pay every six months.
– Annual Subscription
The annual subscription will cost you $8.33 per month or $99.90 per year if you pay annually.
Business Plan
The business plan is available in the form of an annual subscription and the price will vary according to the number of accounts you need. For 10 Accounts, it will cost you $5.25 per account per month and for 200 accounts, it will cost $4.62 per account per month.
Besides the personal and business plans, you can also buy add-ons to avail advanced features.
– VIP add-on
For reduced latency and optimized speeds, you can buy a VIP add-on. The Multi-hop VPN maximizes anonymity and it costs an additional $10 per month per account.
– Private IP
A dedicated IP on a select server comes at a price of $5 per month. The private IP that you get is a static IP and it remains the same for the duration of your subscription.
– Astrill VPN Wifi Routers
The Astrill VPN Wifi routers that come pre-installed with the required software and settings costs $50. The routers allow you to connect phones, tablets, computers, gaming consoles, TV directly to the VPN.
The payment methods include VISA, MasterCard, Maestro, AmEx, Wire Transfer, PayPal, BitCoin, etc.
It is important to note that if you purchase a subscription through the Apple AppStore, you can use the service on just one device. If you want the Astrill protection on more than one device, you must purchase the plan via Astrill website.
Astrill Best Features & Benefits
– Secure Internet
It is important for you to secure yourself against phishing attacks, spyware and to make sure that all of your sensitive information remains safe. If you own a business online, it becomes extremely important for you to take cybersecurity seriously.
Astrill VPN is capable of placing an additional layer of security over your and your teammates' browsers and email clients. Astrill gives professionals and online organizations a peace of mind by safeguarding their data and preventing any form of espionage.
– Anti-Espionage
Astrill protects you against any espionage attempts by your competitors who want to learn about your methods of market capturing. With the military-grade encryption protocols, you can prevent companies, governments, and ISPs from peeking into your data.
– Intelligence Gathering
Astrill allows you to gather data without any obtrusion by the competitors by cloaking your movements.
– User Account Control
Astrill allows you to modify the rights of the users in your organization from a control panel. You can add or remove accounts easily to protect the new users instantly and prevent the deleted users to have any access to company's resources.
– Support Team
Astrill's support team is technically advanced and assist the users with any problem related to web security. The support is available 24*7 so that you can solve your issues instantly.
Astrill VPN Server Location
Astrill VPN servers are located across the globe in more than 60 countries including the Denmark, Estonia, Spain, Finland, France, Greece, Croatia, Hungary, Ireland, Iceland, Slovakia, Ukraine, Canada, UAE, Hong Kong, Pakistan, Singapore, Thailand, Turkey, Serbia, Russia, United States, Mexico, Luxembourg, Latvia, Israel, India, Vietnam, Bulgaria, Switzerland, Italy, Lithuania, Moldova, Netherlands, Norway, Poland, Portugal, Romania, Iran, Korea, Malaysia, Philippines, Germany,Sweden, Slovenia, Czech Republic, Indonesia, Australia, New Zealand, Argentina, Brazil, Chile, Egypt, South Africa, Japan, United Kingdom, Taiwan, Albania, Austria and Belgium.
Astrill VPN App Interface
Astrill VPN app has a minimalistic interface and it is quite easy to use. The app has a huge On/Off button and users can easily switch between different protocols, TCP/UDP connections, and access settings.
With a basic color scheme and minimum interactive elements, it is easy to navigate and convenient to use.
Astrill VPN Performance and Reliability
With more than 350 servers in 60+ countries, Astrill servers cover the entire globe. Astrill has around 150 servers in the US alone and it has servers in six different continents. Astrill servers are capable of providing consistent speeds and reliable performance to the users.
If you want your network to be even faster than the usual speeds, you can subscribe to the VIP-add on and get amazing speeds. Astrill also offers DNS leak protection, WebRTC and unlimited bandwidth with easy server switching.
– Multi-Platform Support
Astrill is compatible across a range of different platforms and it also offers a router with the pre-configured settings. You can configure the VPN settings manually or use their dedicated apps. You can use Astrill across all the devices that you own and you can use up to 5 connections simultaneously.
– Ease Of Use
Astrill services won't slow down your Internet connection. The services are extremely easy to use even for those who are not tech-savvy. Astrill website automatically detects your Operating System and provides you a download button accordingly.
The installation steps are pretty easy to follow and a setup wizard will guide you through the process. Once you open the interface, you just need to provide your email id and password to log in.
Once logged in, you can choose the OpenVPN tunneling protocol, StealthVPN, or OpenWeb. You will instantly spot the On/Off button and the data information about the server you're using. To change the server, you just need to select from a drop-down menu. TheDNS and IPv6 leak protection options are enabled by default.
Safety & Security
– Is Astrill VPN Safe and Secure?
Overall, Astrill is quite safe and secure to use but you should be cautious while using some of the proprietary options offered by Astrill.
Astrill offers a number of security options such as OpenVPN, OpenWeb, and StealthVPN. OpenVPN comes with a number of cipher options like,
– BlowFish 128-bit, BlowFish 192-bit, BlowFish 256-bit and BlowFish 512-bit.
– AES 128-BIT, AES 192-bit, and AES 256-bit.
– Camellia 128-bit, Camellia 192-bit, and Camellia 256-bit.
– CAST 128-bit, CAST 192-bit, CAST 256-bit, and CAST 512-bit.
Astrill uses the handshake technology, hash authorization, and Perfect Forward Secrecy.
Astrill uses OpenWeb protocol for both Android as well as Windows clients. OprnWeb is Astrill's proprietary protocol option. OpenWeb works like a proxy service within the browser and you don't need to install it as an app. Astrill also uses industry-standard VPN protocols.
For the Android client, you can use the OpenWeb or Stealth VPN options. It uses AES256-bit as the default encryption option.
– Can it make you undetectable?
Astrill offers a highly secure VPN service and it can keep you undetectable in most of the situations.
The VPN killswitch feature protects your IP address and blocks all the web traffic if the VPN connection drops for whatsoever reason. Astrill also includes WebRTC, IPv6, and DNS protection to further enhance the security issues that might expose your identity.
Furthermore, Astrill exposes all the traffic through its own DNS servers and prevents it from getting rerouted through the less secure servers.
Astrill And Netflix
– Does Astrill work with Netflix?
Yes, Astrill works with Netflix.
– Is it difficult to configure?
With Astrill, access to services like Netflix and BBC iPlayer is pretty straightforward and hassle-free. You should not have any problem watching Netflix with their US servers. Even if a server stops working, you will have a large number of alternate options to reconnect. However, if you use the static IP offered by Astrill, Netflix is more likely to continue working without any problem.
– How to configure Netflix with Astrill?
You can watch Netflix with Astrill in a few easy steps.
1. Sign up for an Astrill account and get a plan.
2. Choose a server from US or UK as per your preference.
3. Log in to your Netflix account and begin streaming the content you like.
Astrill Vs ExpressVPN
Astrill and ExpressVPN, both are reputable VPan providers that offer a number of security features and a military-grade encryption to the users. Both the networks allow users to use the Internet privately, bypass geo-restrictions and censorship.
– Network
As compared to Astrill, ExpressVPN has a larger network of servers. ExpressVPN has more than 1500 servers in more than 100 countries worldwide. Astrill has more than 350 servers in 60+ countries.
– Platforms
Both ExpressVPN and Astrill support a range of different platforms such as Windows, MacOS, Linux, Android, iOS, etc. Both services offer user-friendly apps that can be set up within minutes.
– Support
Both Astrill and ExpressVPN offer 24*7 support. However, ExpressVPN's customer support is more responsive as compared to Astrill.
– Split Tunneling
Both services offer the split-tunneling feature to allow you to divert some traffic directly to the Internet and other through the VPN according to your preferences.
Bonus: How To Download Astrill In China
If you are in China, you might feel that Astrill is not available in your country. Astrill may not work directly if you are in China but you can still use their services with this link – https://www.astrill4u.com.
Conclusion
If you are concerned about your online privacy and security for personal or commercial reasons, you can use Astrill VPN services. Astrill has a global presence with servers spread across six continents in the world. They're one of the leading services and they use military-grade encryption to safeguard your privacy online.
Astrill's client for PCs is highly configurable and their servers are connected to high-quality nodes to ensure maximum speed. The 7-day trial offers is quite useful as you can try their services for free before subscribing to any plan.
As Astrill is based in Seychelles and there is no logging, it is extremely difficult for any law agency to force Astrill to handover data. Astrill gives you options to exclude certain apps or websites from tunneling. More features like Port Forwarding, Low-level OpenVPN tweaks, and other features make their services very useful.
The KillSwitch feature and DNS protection make you truly undetectable. A simple to use interface and a minimalistic design appeals to the tech-savvy users who don't want to be bombarded with unnecessary visual elements and options.
Overall, Astrill gives you all the options a good VPN service offers. You can expect high-speed, reliable connection and a myriad of privacy options to enhance your security online.
Pros
Excellent Performance And Speed
Very Strong Encryption
WebRTC and DNS Leak Protection
Five Simultaneous Connections
No Activity Logs
Dedicated IPs
7-Days Free Trial
24*7 Customer Support
BitCoin As A Payment Method
Easy To Use
Cons
Above-average Prices
Chinese Users Cannot Avail Free-Trial
Basic Design
The Live Chat Support Isn't Available 24*7
Go to Astrill website