OpenVPN is a great and reliable technology. Many users opt for that. The tricky part about OpenVPN is that in most cases it requires additional software to work properly. In this guide, we showcase VPN MS Windows OpenVPN set-up.
Best Open VPN Serivce 2018
How To Setup OpenVPN on Windows 10
1. Download OpenVPN client from the official website (x86-64 is preferred if you're on a 64-bit OS) and install it with administrative privileges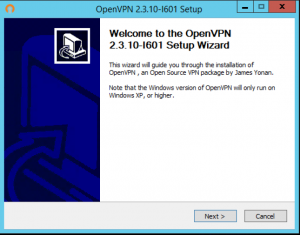 2. Copy OpenVPN configuration file from your vpn provider and paste it to the OpenVPN folder on your computer following the path "Local Disk C>Program Files>OpenVPN>config" (that is assuming you've installed OpenVPN client to default location)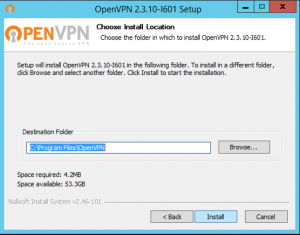 3. Go ahead and agree to "Continue" as shown below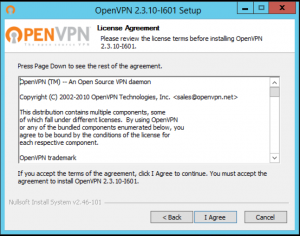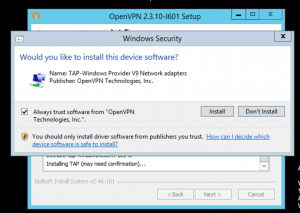 4. The basic set-up is already done!
5. Go to your start menu, find OpenVPN icon and right mouse click on it
6. Make sure this program is run by an administrator
7. Start the client, search the system tray icon and hit "connect"
8. Insert your vpn login credentials at the prompt
9. Congrats! You have successfully configured OpenVPN on your Windows box!